Tatiana Belinky was a Russian-born Brazilian (March 18, 1919 – June 15, 2013) writer who has written over than 250 books for children. Her writing style was based on the Irish limericks, a popular form of short, humorous verse that is often nonsensical.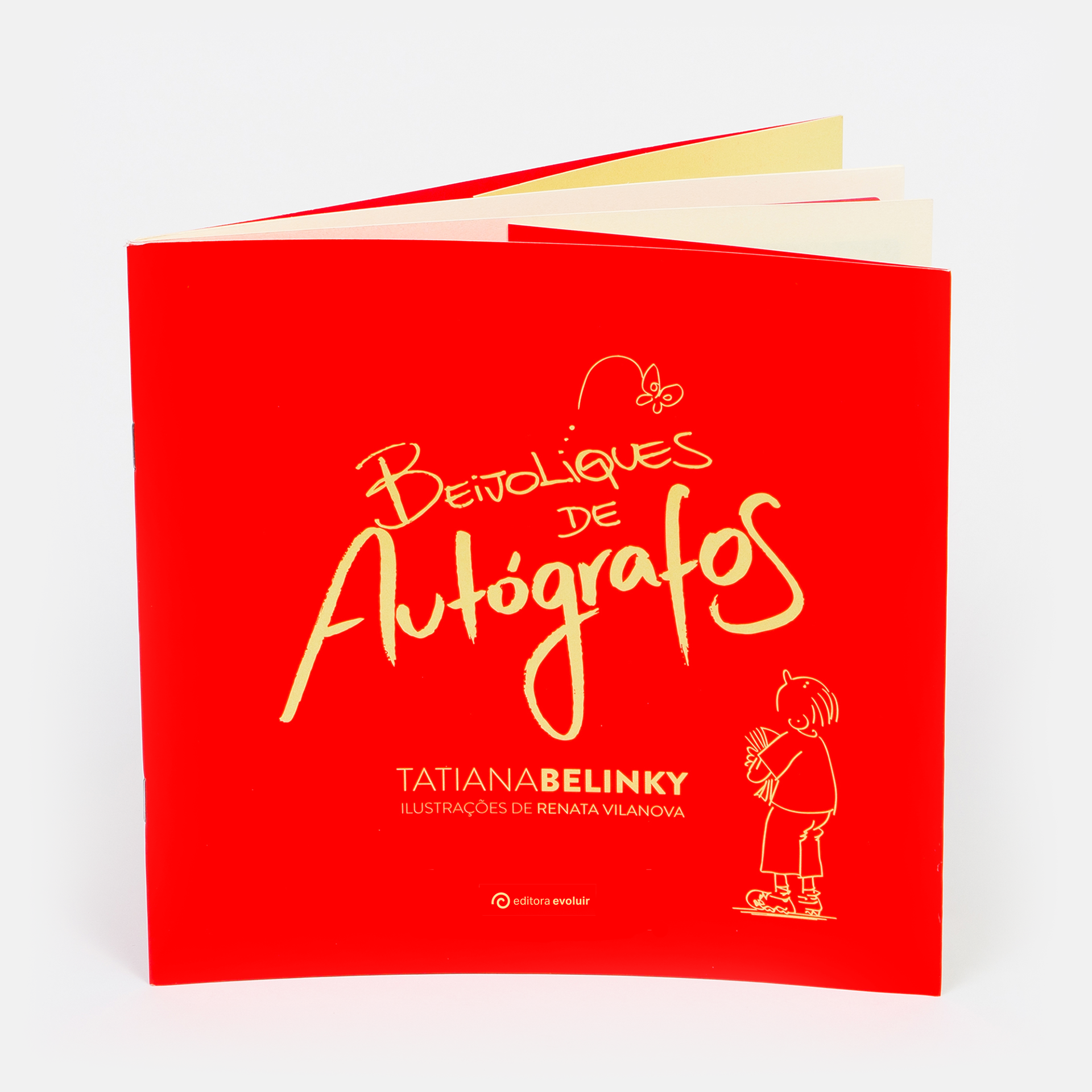 Unfortunately, although the importance of Tatiana Belinky to the Brazilian literature, the book Beijoliques de Autográfos was overlooked with low-resolution illustrations, bad typeface choices and a messy design.
Therefore, and as we wouldn't have time either money to redesign the whole book, we just opted to change some layout and typefaces features, giving some fun and youth face to this old book.